BeautyPlus offers a free trial period of our subscription, which is available only when you agree to our auto-renewable subscription and have never subscribed before.
If you initiated it but do not want to renew the subscription, you must
cancel your subscription
at least 24 hours prior to the end of the trial
, otherwise the App Store or Google Play Store will automatically deduct a subscription fee from your account or associated credit card. This information is also shown to you in the pop-up message from the App Store/Play Store when you subscribe.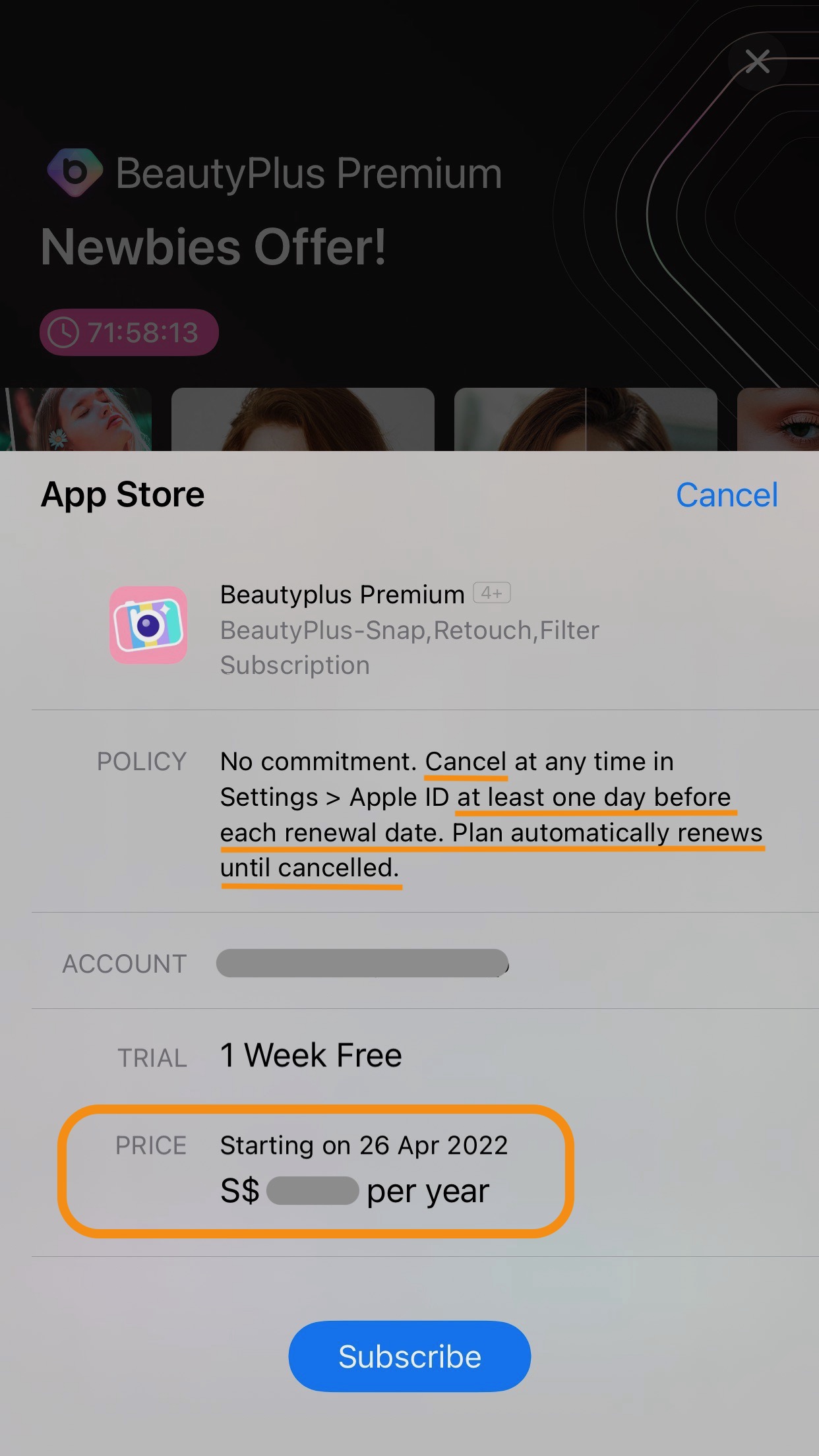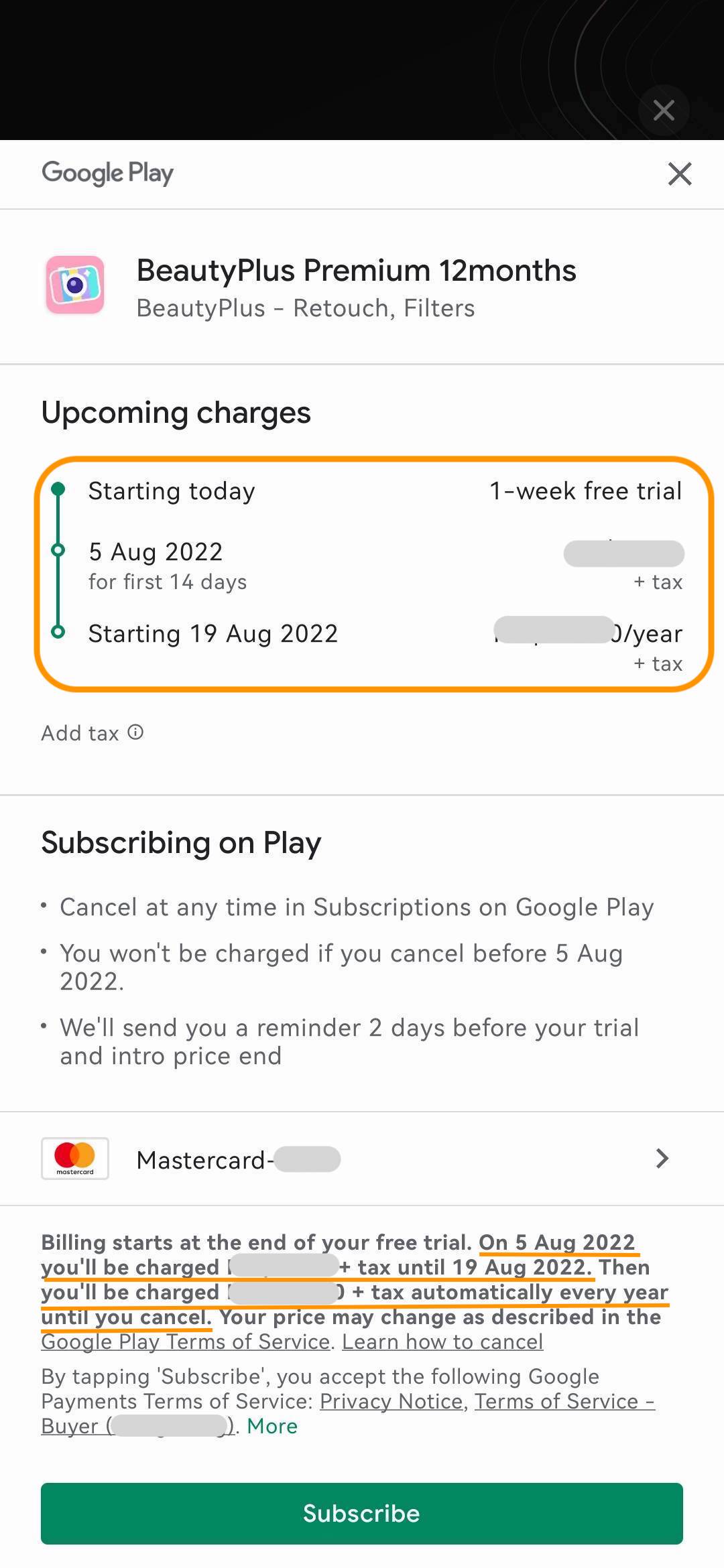 After you have used your free trial, there will not be a free trial offered the next time you try to subscribe and you will be charged immediately.