We are very sorry you had an unsatisfying experience.
If you want to cancel your subscription, please use the following steps:
1. Tap Account (Apple ID) in your system Settings.
2. Tap Subscriptions.
3. Tap BeautyPlus. If there is a Cancel Subscription button, you'll see the renewal information along with it. If you can't find the Cancel Subscription button, then the subscription has already been canceled and will not renew.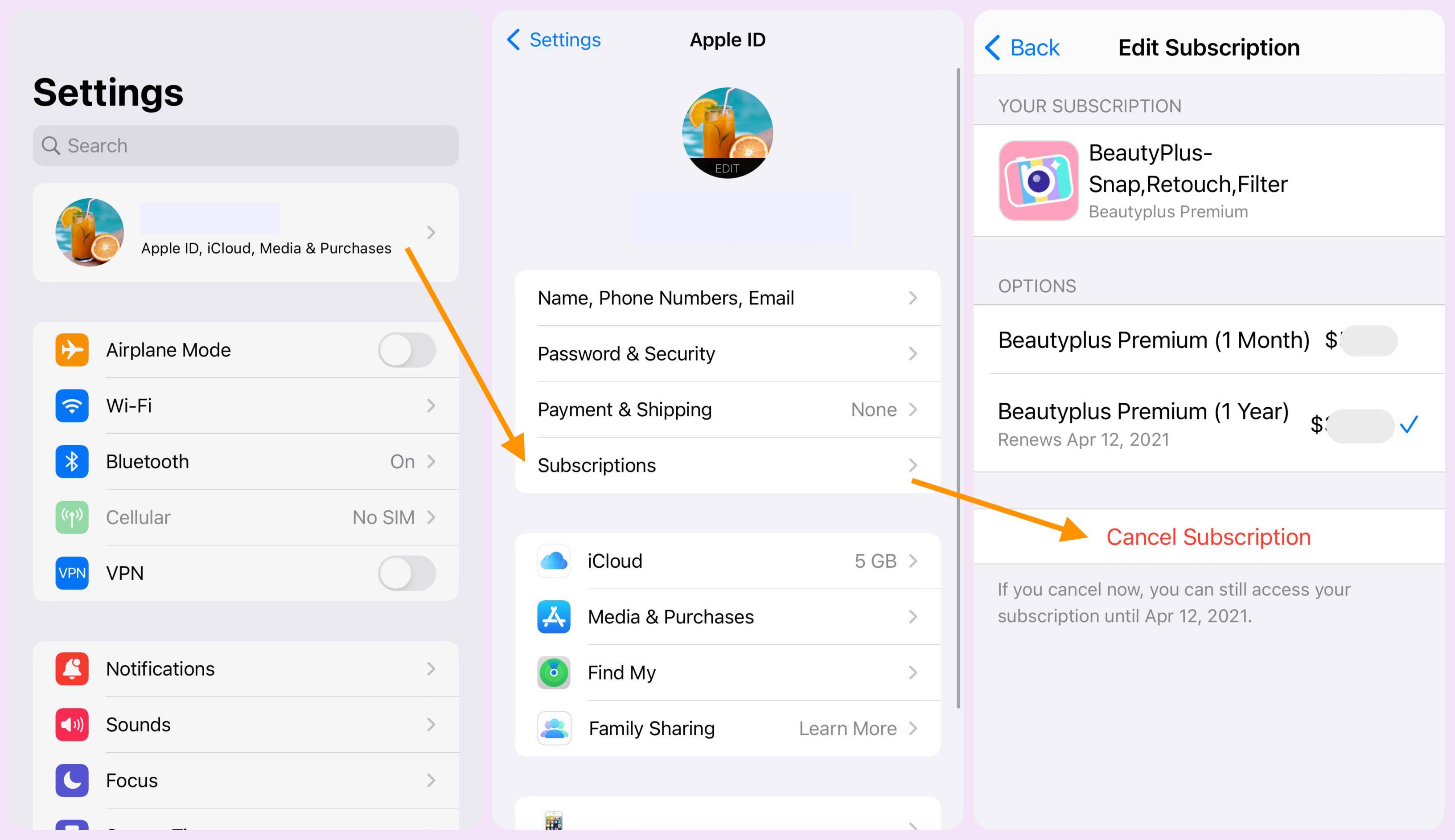 For Android users:
1. Open the Google Play Store and tap your profile photo.
2. Tap Payments & Subscriptions.
3. Tap Subscriptions.
4. Tap BeautyPlus.
As the BeautyPlus Premium subscription is linked to your Apple/Google account, if you do not see it under your account, it means you haven't subscribed yet and you will not be able to save any photos edited with paid features. (Your free trial is also shown on your subscriptions page. )